Preparing for a Big Move
When you're preparing for a move into a new home, it's typical to want to start over fresh. For many, that means purchasing new furniture. Often, the couch is the first piece of furniture to go. That's because sofas, especially when you have pets and kids, undergo a lot of wear and tear. If you're looking to swap out the old with the new, here are six strategies for ditching your couch.
1. Check the rules before ditching on the curb.
One of the easiest and quickest ways to get rid of your couch is by placing it on the curb. If you want it gone fast, include a "free" sign on it, and someone will be sure to scoop it up right away. If no one does, you can check and see if your garbage collectors will take it. Before you place anything on the curb, however, check your city's ordinances to avoid any fines or fees.
2. Post an advertisement online.
Nowadays, the vast majority of people who want to sell something or give it away for free, post it online. Social media advertisements are a great way to find someone who will take your couch! If you're selling it, start with a higher price point because people will generally finagle you to go lower. That way, you won't be disappointed. Try posting your couch on websites such as Craigslist or the Facebook marketplace.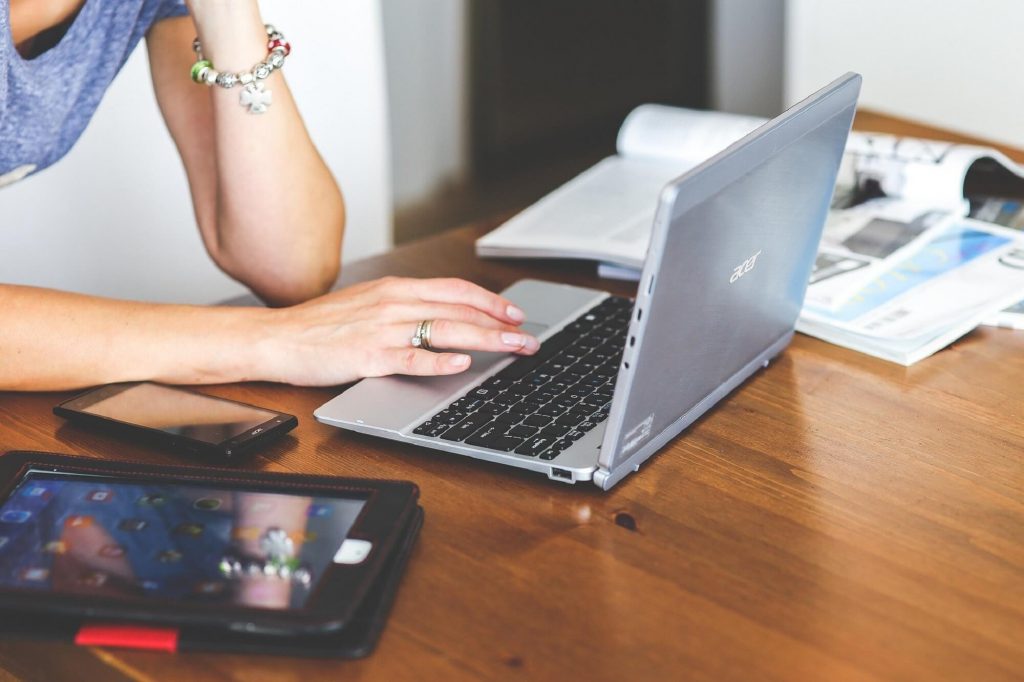 To create an eye-catching advertisement, do the following:
Take pictures from different angles.
Describe any damages.
Include relevant details like smoking or non-smoking home, pet-friendly or no pets, etc.
For a bonus, market your couch towards college kids. They're typically looking for cheap or free furniture.
3. Search for someone in need.
If you're okay with not making a profit off of your couch, you might be able to find someone who will take it for free. There are plenty of organizations that will pick it up, depending on its condition, and give it to someone in need. You can find these organizations by googling 'couch donation' along with the name of your city. You can also search in 'buy, sell, trade, and free' neighborhood groups on Facebook to see if anyone needs a couch.
4. Have a garage sale.
Garage sales can do well depending on how much you advertise, your location, and what you have to offer. A garage sale is a great way to get rid of a couch. You can name your price point and advertise with flyers or online.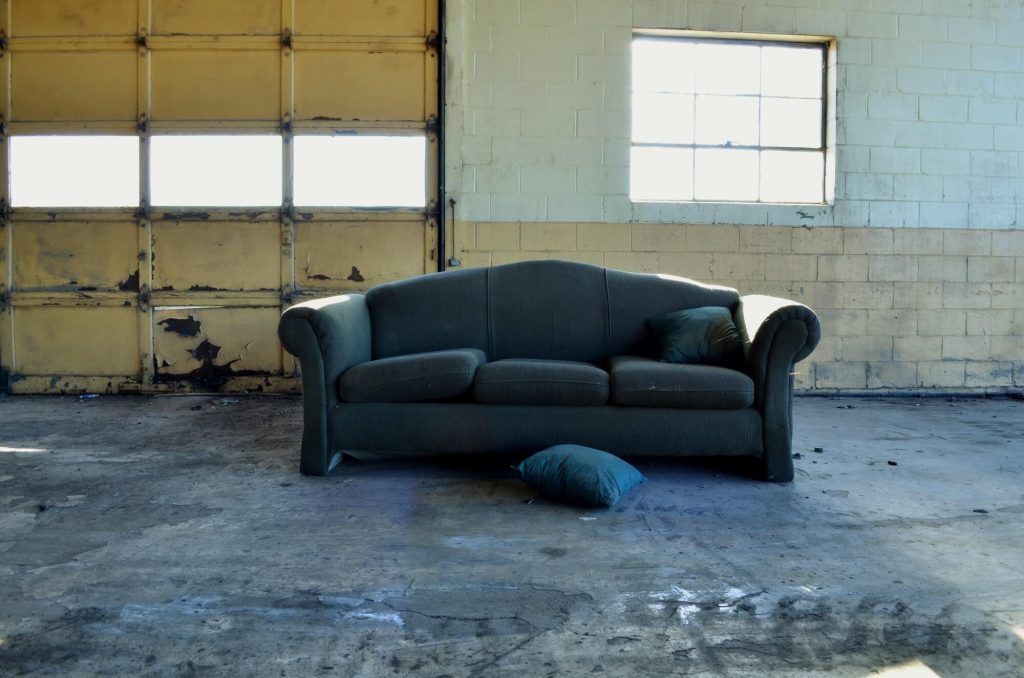 There are some perks to selling it through a garage sale. People will get to see the couch and its condition before they purchase to ensure no problems. You don't have to worry about delivering it because if they're coming to see it, the chances are that they'll be coming prepared to pick it up.
5. Ditch it at the dump.
If you can't find anyone to take your couch and you don't want to bring it with, ditch it at the dump. There are plenty of different locations which will help you unload it and take it off your hands in a timely fashion. Ditching at the dump is one of the quickest and easiest routes of disposal if you don't care about making any money.
6. Decide if it's worth bringing.
Sometimes, it's easier to take your couch with you. If it still has a few years of life left in it, bring it with you to your new home. Sometimes all it needs is a good cleaning, and it'll look new again. Patch up any holes, vacuum any debris or pet hair off, and wash your couch cushions. If the couch still looks in questionable shape, consider purchasing a couch cover.