Here's a straight-to-the-point fact. Moving furniture is pretty tiring. It's very draining, not only physically but also concerning time. The first step you need to achieve that successful relocation is to pack your furniture smartly. How would you do this? Here are 8 essential things you need.
Furniture Pads
Furniture pads are layered coverings used to protect big furniture when moving. They are usually in the form of a blanket and resemble a thick, cushioned quilt.
Professional movers usually wrap and cover sensitive or fragile pieces of furniture with furniture padding to protect them from harm while being transported in and out of a home.
If you're DIY-ing, you need not buy furniture pads because you won't need these items later (unless you plan on house hopping). What you can do is you can rent them instead. A moving company would typically lend you a dozen pads for between $10 and $20, roughly the same price as one pad.
Furniture Covers
If you want to avoid furniture scratches or marks during your move, you can combine furniture pads with furniture covers. To keep the covers from shifting during the move, carefully tape them down. Additional tip: Avoid placing the plastic covers directly on your furniture since this might smother and harm the upholstery fibers. Make sure to put a layer in between the surface and your furniture for an additional buffer.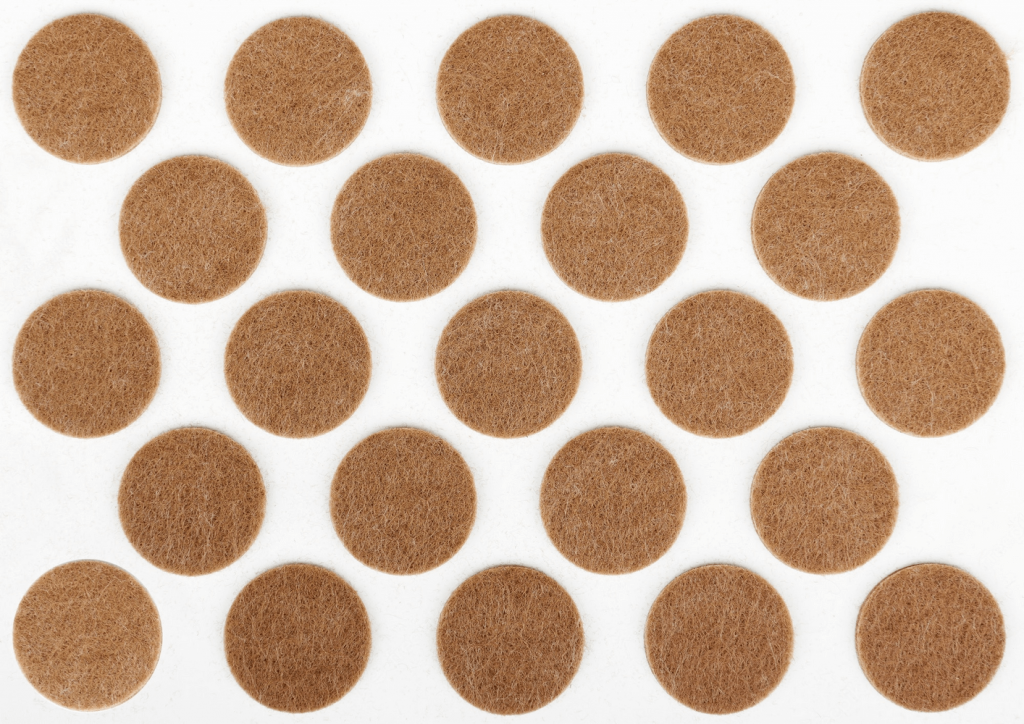 Dollies
A moving furniture dolly is the best option for transporting heavy loads like shelving systems, dressers, giant sofas, and china cabinets.
Furniture dollies have friction rails and are cushioned with rubber to avoid damage to appliances' finishes. Its weight capability varies from 270 kg to 360 kg.
How to use it? Think of it like you're scooping your furniture to load it on the dolly. Tilt the table and move the dolly beneath it. Keep the dolly in position beneath the furniture piece with your foot since the object's weight will quickly force it out. Slowly lower the thing and place it in the middle of the moving furniture dolly, square and balanced.
Tip: It's efficient to have someone help you when using a furniture dolly. Roll the furniture gently, with the person in front of the dolly steering it with their hands. The person in the rear should likewise hold the furniture and push it.
Hand Trucks
A hand truck is a two-wheeled, upright piece of equipment that you may convert to a flat, rolling transport by adding extra wheels.
Hand trucks are the most accessible equipment for transporting tall furniture such as shelves, cabinets, or tall appliances. You may tilt the hand truck back on the wheels and move the furniture around by positioning the nose plate of the hand truck beneath the tall furniture.
Hand trucks are easy to use, and some come with two extra kick-out legs, for a total of four, to help handle heavy loads.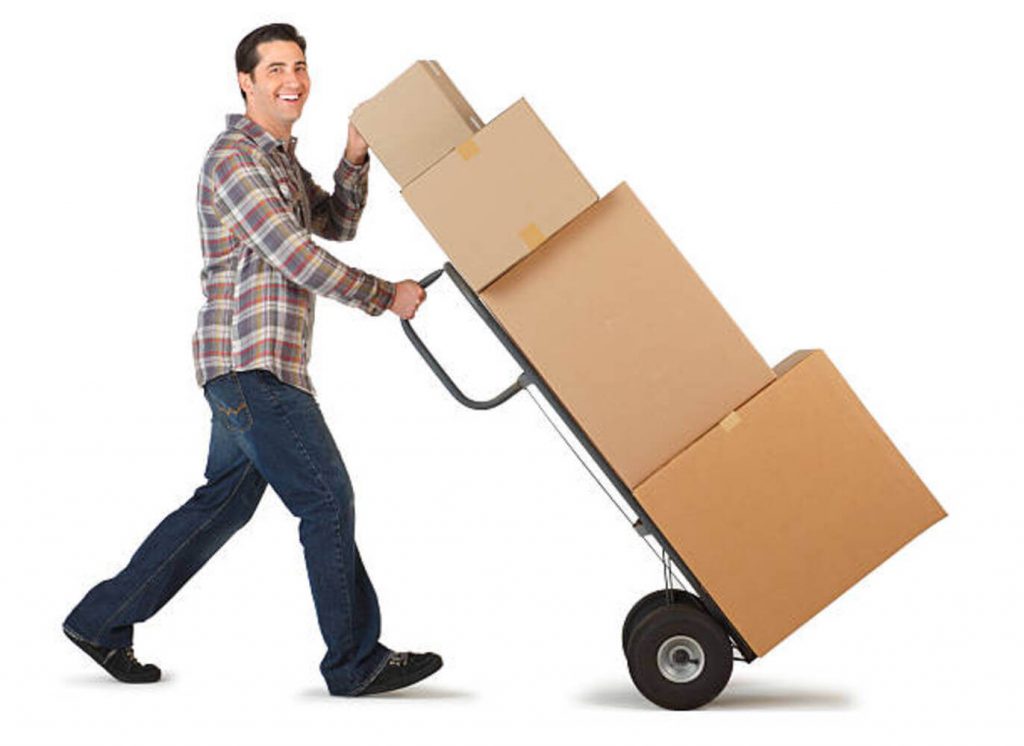 Moving Straps
Here's another essential when moving heavy equipment like washing machines, file cabinets, or wooden dressers.
Moving straps are heavy-duty straps linked to you and your partner's shoulders, forearms, or both and used to glide beneath the furniture.
When worn appropriately, lessen the risk of injury by requiring minimal bending and twisting to transfer your furniture. They're also simple to use and inexpensive.
Tip: To prevent losing balance, make sure you're wearing closed-toed, non-slippery shoes. Also, have clear communication with your partner about when you'll raise and put down an object.
Furniture Sliders
Furniture sliders are little plastic or felt pieces that stick to (or slide below) the edges of your furniture. The legs of the furniture lie on top of the foam, and the felt or plastic contacts the floor. This protects your floor and furniture's bottom edges when sliding them in and out of your room.
Round, square, rectangular, and hexagonal sliders are among the many sizes and forms available.
Desk Movers
Disassembling furniture can be a waste of time. For example, you have a desk with drawers in it. Removing them one by one may delay your moving process and require more effort.
You can use desk movers to raise and move desks with file cabinets or drawers on both sides and legs. They make it possible to transfer desks without having to empty drawers or remove stuff from their top surfaces.
You may remove the steering handle on these movers for loading, unloading, or storage. Also, the safety catch on the handle keeps it from falling and injuring floors and walls.
Bubble Wrap
Protect your fragile wood items with bubble wrap. To preserve your upholstered objects, you can insert plastic wrap or specially manufactured plastic couch covers between your wooden pieces. This provides additional protection and helps avoid gouges or scratches when the furniture is being transported.
Bubble wrap is also great for protecting mirrors and glass tabletops. Consider sticking a large "X" on the object using painter's tape to make it less prone to shatter if it breaks. Completely wrap the glass or mirror, giving careful attention to the edges. Place the object between two pieces of corrugated cardboard to finish.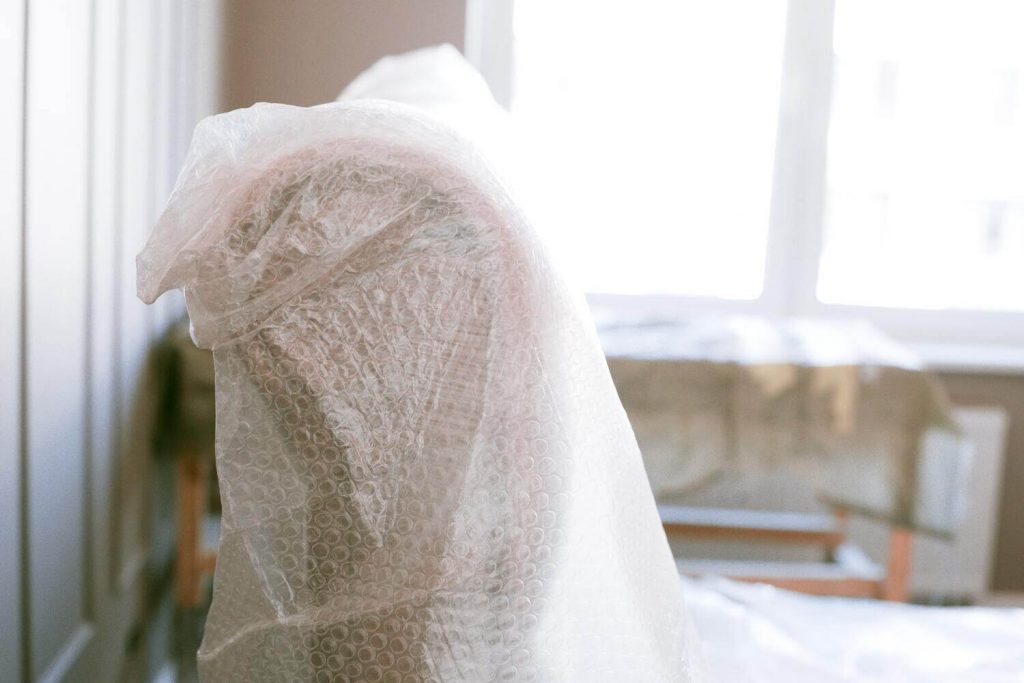 Need a Little Help?
Moving doesn't have to be stressful. With this list, you might find it simpler to prepare ahead and have the necessary moving and packing materials. If you need an extra hand in moving your valuables, don't hesitate to call the experts at Beefy's Furniture.