If you've ever relocated from one place to another, you know how big of a pain the process can be. Moving large items like appliances or furniture might involve renting a capable vehicle, asking friends for help, or utilizing some very creative strategies. Are you struggling with moving a heavy piece of furniture? Try these tips to lighten the load and make your life a little easier.
1. Slide it.
Don't break your back doing the heavy lifting when it's not required. In many cases, relocating a heavy piece of furniture takes just a little thinking outside the box. Grab a doormat or small rug, and flip it so that the carpet side is facing down. On a hardwood floor or tile surface, you can slide a weighty table or dresser wherever your heart desires. This technique should work as long as at least one edge can be balanced on the sliding rug, while you support the rest.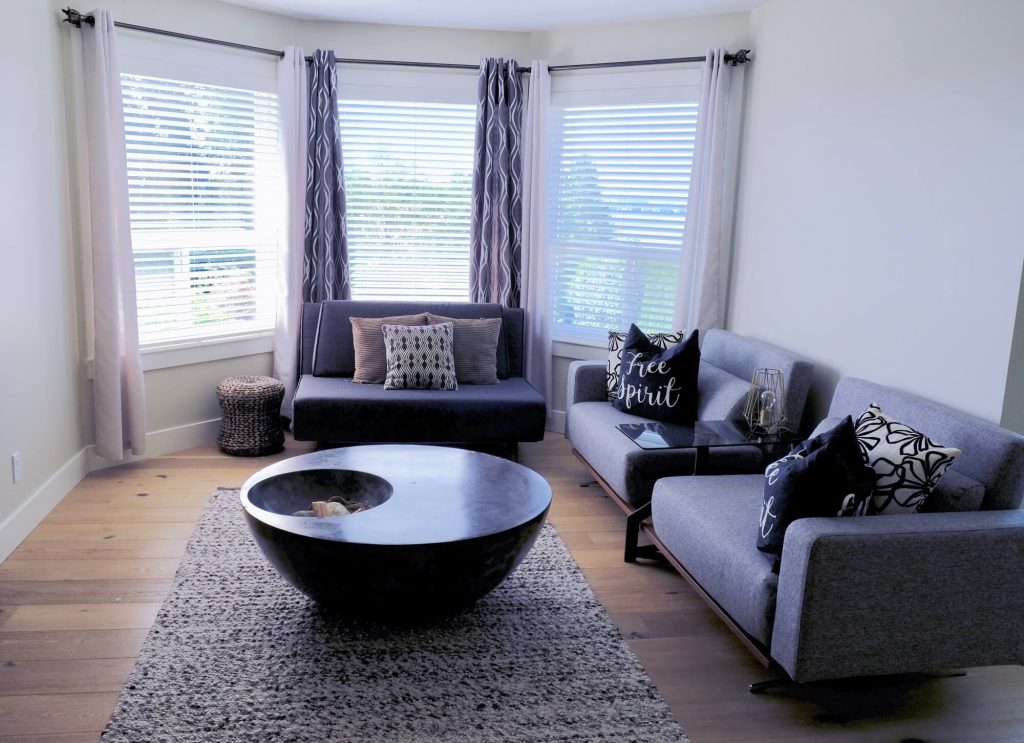 2. Use carry straps.
Carry straps are great for moving objects that are bulky or oddly shaped. When you can't manage to find a good position to hold or support a heavy piece of furniture, these straps can do wonders. They also allow for easier manipulation of objects that might be too heavy to carry using bare hands since the weight can be across other parts of the body, such as the forearms, shoulders, back, or even legs. The shoulder dolly, for example, slings over the shoulders so that your hands are free. Forearm straps are useful with helpers as they allow a heavier item to be moved using less conventional materials.
3. Angle furniture through doorways.
Bigger objects may not fit through narrower spaces like doorways, stairways, or certain hallways when being moved in their upright positions. To get them to their final destinations, angle furniture to maneuver through those tight spots. You might have to flip a piece of furniture upside down, turn it on its side, or do a combination of these to get things to work.
4. Purchase a dolly or cart.
Particular objects can be far too heavy to move using human strength, so you'll have to rely on mechanical assistance. Since things with wheels can transport bulky items with ease, consider buying a warehouse dolly or cart to relocate your heaviest items. Objects like heavy-duty safes or steel workbenches may require rides on a dolly or cart. If you invest in one of these tools, you can move any time you get an itch.
5. Practice proper body mechanics.
Using the right body positioning when moving a heavy object can determine whether you fail or succeed. The improper form won't give you the leverage that you need to complete the task and can easily result in injury. When attempting a heavy lift, squat down to pick up the object, pull it close to your body, and avoid twisting or turning when walking. Move slowly and methodically to cross the finish line injury-free with less energy drain.
Moving heavy furniture is never going to be a walk in the park. But it might require a walk to the local hardware store so that you can get the equipment needed for a successful operation. Remember that body positioning is crucial, and always ask for help when you need it.
Reasons to Hire Professional Movers For Heavy Furniture
You can also save yourself from muscle strain and the risk of serious injury by just hiring professional furniture movers to help with the home or business relocation. If you are not confident that your strength and overall health can handle the size and weight of heavy furniture, you should get the services of professional movers. Aside from that, here are several more reasons why you should hire professional movers to help you move heavy furniture:
1) You'll have peace of mind
Without experience and know-how, moving office furniture or antique dining room tables can be a herculean task. Having professional movers can ease the burden and give you peace of mind, as they are proficient with the right techniques for moving your heavy furniture, ensuring the safety of everyone involved and that of your precious belongings.
2) You can rely on professional movers to be on time and schedule
Asking your friends and family members to help you move your heavy furniture on moving day will save you a lot of money. Just don't expect the quality of work to be seamless as their inexperience may lead to your furniture getting scraped or worse, getting dropped and damaged. Professional furniture movers, on the other hand, can be relied upon to be on your property at the agreed-upon time, ready to do what they do best: move your heavy furniture safely and efficiently.
Although it could save you more money if asking people close to you for help, hiring professionals would give you better chances of a safe move.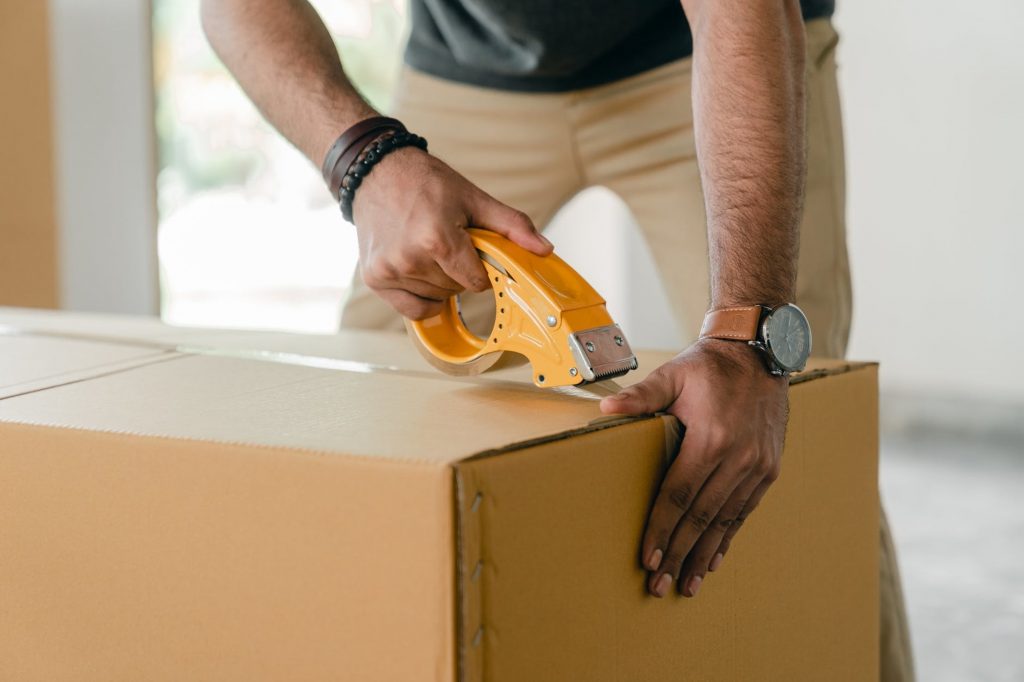 3) Safety will be prioritized
If you want to make sure that your heavy furniture and other items are handled properly and safely, then you must hire professional movers to help you out on moving day. These are specialists who have received extensive training on how to handle and transport items safely, thus ensuring your belongings leave your old property and reach your new one intact and damage-free.
Professional movers also utilize safety equipment that helps make sure nobody gets hurt. Having your friends help you move heavy stuff around may sound like a good bonding moment but your relative inexperience may result in something as minor as a pulled muscle or a serious injury like a broken bone.
4. Save Money and Effort
At first glance, it may seem that doing the move yourself is the cheaper option. But look again. With everything you need – from packing materials to moving tools to equipment and transportation – the costs will easily add up, and you might spend more than you'd planned. What's more, relocating is by far stressful. All the more so for bulky furniture, which requires more skills and muscles to transport. However, movers can do all those jobs for you. Save yourself from all the heavy lifting, packing, and other whatnots of moving.
5. Professional Inventory Management
Taking inventory of all your belongings is another challenging task when moving. But why should you worry about it? A good moving company can do that for you. This will guarantee that all your furniture will arrive in perfect condition at your doorsteps.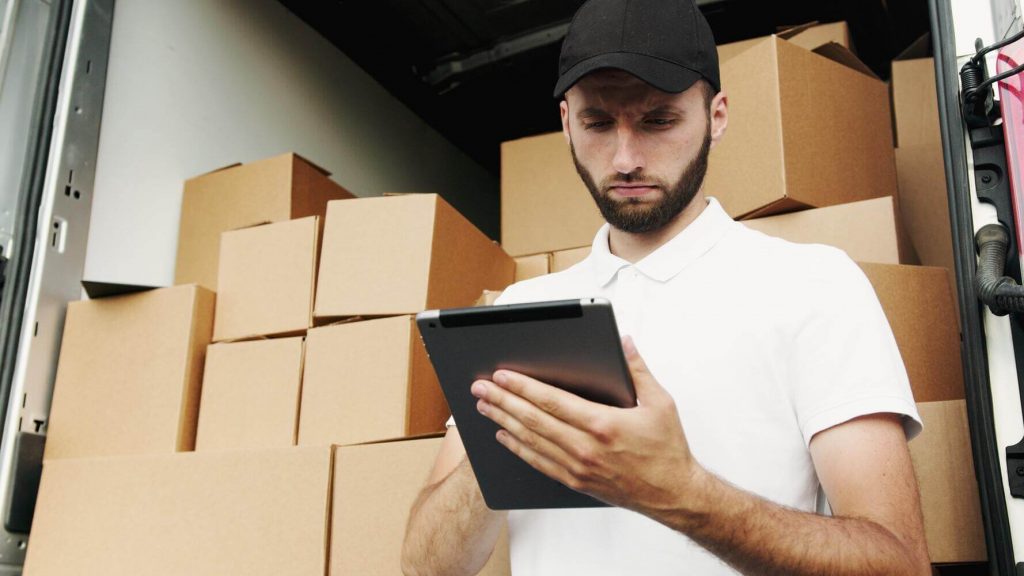 6. Movers are Accountable
Moving heavy furniture is difficult, especially for the inexperienced. If not careful, you can damage your stuff during transit. To make things worse, that's all on you. This only adds more unnecessary stress. However, if you hire movers, not only will it be much safer, but in the unlikely case of an accident, they're accountable for it.
7. Moving Furniture in a Big City is Complicated
If you're moving furniture in big cities like New York and Chicago, the process can get more complex. You might not have the same leeway in stairs and hallways, making it harder to squeeze through. If you don't have your own car, you'll probably need to rent a moving truck. However, parking a vehicle as big as a hauling truck can also be a problem, resulting in fines. These are just some of the issues you may have to face. Luckily, all these concerns have one easy solution – a professional mover. They will know how to get around the concrete jungle of major cities, and they can efficiently work their way through tight and busy places to bring your furniture to your new home. You won't have to trouble yourself.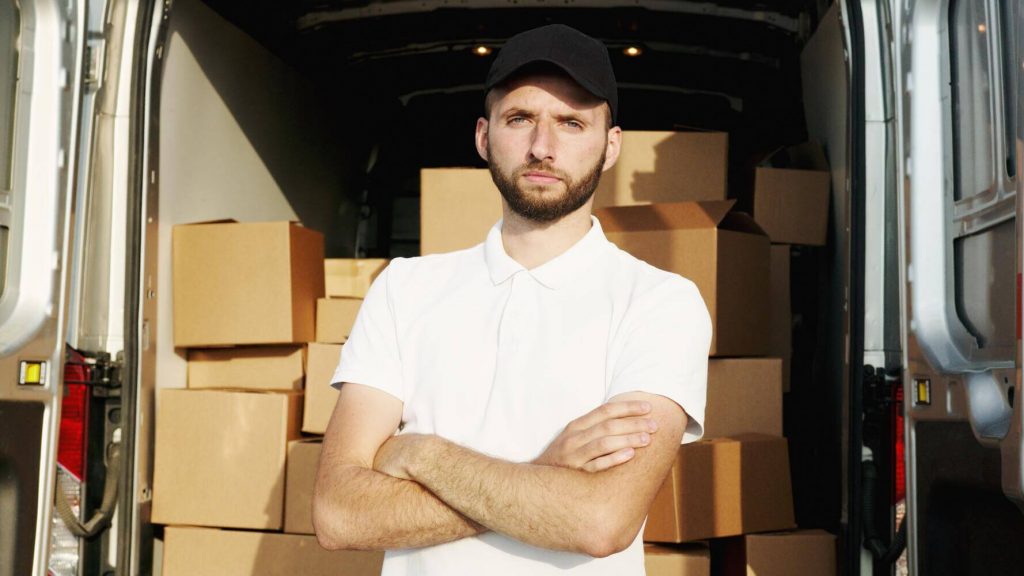 Furniture Movers in New York City
There's no doubt that moving heavy furniture is daunting and, sometimes, feels impossible to do on your own. But don't fret, as many movers in NYC offer hourly moving labor services. Check out the best in the area who are always more than happy to lend you a hand.
Imperial Moving and Storage
Founded in 2006, this moving company has improved its skills and knowledge to know every nook and cranny of New York, ensuring your furniture's safe transport. As a reputable mover in the city, Imperial Moving and Storage handles residential and office moves, whether it be locally or internationally. They also provide secure storage services as well as packing labor. But the main selling point is their proficiency in planning your move from start to finish to cater to anything you might need.
Piece of Cake Moving and Storage
Piece of Cake Moving and Storage is pretty young. But don't get them wrong. They'll never make this list if it weren't for their quality services and affordable pricing. They offer not just local and long-distance moves but also packing services, storage, and piano and furniture moving. One thing that makes them so popular is their reusable plastic bin packing boxes. What's there not to love about it? It's environmentally friendly, waterproof, dustproof, and easily stackable. To top it all off, this moving company contributes to the betterment of New York communities, particularly to the vulnerable population.
Divine Moving and Storage NYC
With over two decades in the industry, this moving company wins this list in terms of experience. If you ever need help with your local or long-distance relocation, packing and unpacking, they got you. How about storage? No problem. It's their specialty. They also accept last-minute moves. Not only that, Divine Moving and Storage is also adept at moving heavy furniture. So rest assured, you can leave it all in their hands.
To Sum Up
You can very well move a heavy piece of furniture yourself. Just make sure you have the right equipment and that you know what you're doing. But when things get rough, and you start to think you can't do it on your own, consider hiring movers. It's better to be safe than sorry.